Phoenix Team Building Events & Activities
Many corporate meeting planners who come to Phoenix seek more than great weather and world class resorts. They aim to give their attendees an event to maximize meeting objectives — an interactive experience that resonates throughout the conference and continues when teams return to work.
Venture Up began in Phoenix in 1983. We have a long track record delivering fun and meaningful experiences to bring out the best in work teams. We are in tune with employee engagement and many of our programs align with corporate social responsibility.
We also work with many Arizona-based firms, with a host of groups who have been with us for decades. Our repeat clients never worry about doing the same thing twice, as we have many versions of our most popular programs.
We grew as the Valley grew — from 1 million to over 4 million people. More than a quarter-million clients have been part of the Venture Up experience on five continents. But we never forget our roots. We owe much gratitude to Phoenix for helping make us the leading team building provider.

Phoenix Team Building Clients include Amkor, American Airlines, Alliant, American Express, Apollo Group, Arizona Federal Credit Union, APS, Avnet, B of A, Banner Health, Best Buy, Best Western, Boeing, Caliber, Charles Schwab, Coca Cola, Desert Schools, Dial, Discount Tire, FedEx, Fennimore Craig, GoDaddy, Honeywell, Humana, IBM, Infusionsoft, Integrity, Intel, IT Solutions, Insight, JDA, Jobing, JP Morgan Chase, Lewis & Roca, Lowes, Marriott, Medtronic, Medisys, Motorola, Pinnacle West. Ratheon, Shamrock, Southwest Airlines, SRP, Starwood, State Farm, Swift, U-haul, United Health Group, UPS, Vanguard, Verizon, Waste Management, Wells Fargo (partial list).

Customer Service Experts
Venture Up staff return calls immediately and deliver proposals in a few hours. We work on short notice, or plan months ahead. You can expect us to handle the details and stay in touch, so you have peace of mind and the freedom to tend to other matters of your team building event. Our aim is to exceed your expectations, and history shows we can.
Clients
About 80 percent of our team building business involves corporate clients, who prove that word of mouth is the greatest advertising. We also work with many government and non-profit groups; school districts, charities, and federal agencies, such as the FBI, U.S. Secret Service, and U.S. Special Forces.

Many of our team building clients are also winners of the J. D. Power & Associates Award — and J. D. Power & Associates itself is on our client list. Venture Up also has a long-standing track record working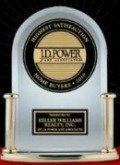 with Fortune 100 firms, and with people of all shapes, sizes, physical abilities and cultural backgrounds. Team Building groups range in sizes range from 8 to 1,000 or more. US Duns # 148821721
Innovation
A high percentage of our team building business is generated from repeat clients and referrals. We are driven towards innovation. We're constantly developing new activities and sequences to meet the ever-changing needs of our clients. Today, team building activities are not a luxury, but essential in maintaining effective teamwork and building a strong corporate culture.
Team Building Sites – Resorts & Hotels in the Phoenix area
We set up team buildiing events indoors or outdoors at conference hotels, meeting halls, city parks, warehouses and corporate offices. Some of the larger resorts in the Phoenix Scottsdale area include;
The Canyon Suites at The Phoenician
Sanctuary Camelback Mountain Resort and Spa
The Phoenician, A Luxury Collection Resort
Four Seasons Resort Scottsdale at Troon North
Royal Palms Resort and Spa
Gold Canyon Ranch
The WigWam
The Boulders, A Waldorf Astoria Resort
Fairmont Scottsdale Princess
Hyatt Regency Scottsdale Resort and Spa at Gainey Ranch
Arizona Biltmore, A Waldorf Astoria Hotel
Hotel Palomar Phoenix CityScape, A Kimpton Hotel
VENTURE UP Team Building
Phoenix
602-955-9100
888-305-1065
1938 E. Medlock Drive
Phoenix, AZ 85016
Newsletter
5 Fun Facts about Phoenix
Ruins dating back 3,000 years lie under parts of downtown Phoenix.
Phoenix has one of the wettest and greenest deserts in North America.
South Mountain Park is the nation's largest city park, spreading 16,000 acres.
Phoenix is one of few cities with four major sports teams. How quick can you name them?
A pink sidewalk is part of the Biltmore neighborhood.