Philadelphia Team Building Events
Since 1983, Venture Up has provided creative team building activities and events throughout Philadelphia and Pennsylvania. Today we are the nation's top team building provider with more than 250,000 participants on record. We work with people of all shapes, sizes and cultural backgrounds, and also offer programs Pittsburgh, Allentown and Erie for small and large corporate teams.
Popular team building programs in Philadelphia include Strategic Games, Bike Building for Charity, and the Amazing Race. Our corporate teams come in all shapes, sizes and backgrounds. We offer team training in diversity and inclusion with a staff seasoned in multicultural settings.
Philadelphia Customer Service
Venture Up Philadelphia staff return calls immediately and deliver proposals within 24 hours. We work on short notice, or plan months ahead. You can expect us to handle the details and stay in touch, so you have peace of mind and the freedom to tend to other matters of your team building event. Our aim is to exceed your expectations, and history shows we can.
Philadelphia Clients
About 80 percent of our Philadelphia team building business involves corporate clients, who prove that word of mouth is the greatest advertising. We also work with many government and non-profit groups; school districts, charities, and federal agencies, such as the FBI, U.S. Secret Service, and U.S. Special Forces.
Many of our team building clients are also winners of the J. D. Power & Associates Award — and J. D. Power & Associates itself is on our client list. Venture Up also has a long-standing track record working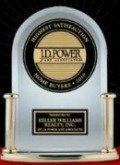 with Fortune 100 firms, and with people of all shapes, sizes, physical abilities and cultural backgrounds. Team Building groups range in sizes range from 8 to 1,000 or more. US Duns # 148821721
Innovation
With a high percentage of our Philadelphia team building business generated from repeat clients and referrals, we are driven towards innovation. We're constantly developing new methods and programs to meet the ever-changing needs of our clients, especially in the new economy. In these changing times, team building activities are not a luxury but essential in moving teams forward with shared conviction and purpose.
Philadelphia Team Building Sites
We host Philadelphia team building events, indoors or outdoors at hotels, meeting halls, parks, warehouses, and corporate offices. Clients with larger groups tend toward larger city hotels with amenities and ample space such as;
The Rittenhouse Hotel
Four Seasons Hotel Philadelphia
Hotel Palomar Philadelphia, A Kimpton Hotel
Hotel Monaco Philadelphia, A Kimpton Hotel
Hotel Sofitel Philadelphia
Omni Hotel at Independence Park
The Ritz-Carlton, Philadelphia
Hyatt at the Bellevue
VENTURE UP
Phili Team Building 
Information: 215-791-7041 / 888-305-1065
5 Fun Facts about Philadelphia
Strategic Games is Venture Up's most popular team building program in Philadelphia.
The Pennsylvania Academy of Fine Arts is the nation's first museum and arts school.
Philadelphia has more impressionist paintings than any other city besides Paris. (Hmm, Chicago claims the same.)
Ben Franklin created the first library in America in Philadelphia.
Pennsylvania Hospital, America's first hospital, was founded in 1751 by Ben Franklin and Dr. Thomas Bond.