Jackson Team Building Events
Venture Up (est. 1983) injects fun into your meetings and team building events in Jackson, MS. We work with small and large groups, including Blue Cross, First State Bank, and Northrup Grumman. Our corporate teams here generally range from 12 to 100. Since 1983, Venture Up has had more than 250,000 team building event clients. We work with people of all shapes and sizes in building team relationships that strengthen corporate culture.
Jackson Clients
About 80 percent of our Jackson team building business involves corporate clients, who prove that word of mouth is the greatest advertising. We also work with many government and non-profit groups; school districts, charities, and federal agencies, such as the FBI, U.S. Secret Service, and U.S. Special Forces.
Many of our team building clients are also winners of the J. D. Power & Associates Award — and J. D. Power & Associates itself is on our client list. Venture Up also has a long-standing track record working with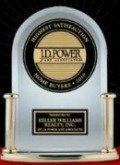 Fortune 100 firms, and with people of all shapes, sizes, physical abilities and cultural backgrounds. Jackson Team Building groups range in sizes range from 8 to 1,000 or more. US Duns # 148821721
5 Fun Facts about Jackson
A group of slaves liberated by their owner in Mississippi returned to Africa and founded Liberia.
Stetson cowboy hats come from Mississippi.
The first heart transplant surgery in the world was performed by Dr. James D. Hardy at the Mississippi Medical Center in 1964.
Bike Building for Charity is Mississippi's top team building event, and is most often combined with Strategic Games.
Walter Payton was the first athlete to be on the Wheaties box.