San Diego Team Building Activities & Events
San Diego team building is so popular even companies all over California meet here for team building activities, diversity training and conferences. Really, most of our San Diego clients are from California. But there's more to San Diego than beach Olympics and volleyball. Plenty of companies, such as Getty Images recently, do indoor team events. One thing our clients share in common is valuing a culture of employee engagement and continuous improvement that transcends the meeting.
San Diego has more than great team building events. The city is steeped in history and some of the richest parts are along the Harbor and Gaslight Square. Venture Up has met the demand for foot races, such as the Amazing Race, by offering a dozen different courses, all with different clues. Our repeat clients demand something new every time, and so far we've met the challenge.
Since 1983, more than 250,000 people have been part of the Venture Up experience. Today we are no doubt the leading provider of team building programs for corporate groups, but we owe our success to our clients. We're nothing without them. We work with people of all shapes, sizes and cultural backgrounds; and offer programs focusing on diversity and inclusion and employee engagement.

San Diego Team Building Sites: Venture Up sets up Team Building programs indoors or outdoors at any conference hotel, meeting hall, city park or corporate office. Team Building by the San Diego Harbor is popular year round along with Amazing Races in the Gas Lamp district. Resorts beyond the city offer tranquility and wide open space for a wider range of team building activities. The most popular team events in San Diego include charity Bike Building, Jam Fest, Team Survivor, and Strategic Games.

Customer Service Experts in San Diego Team Building
Venture Up staff return San Diego team building calls immediately and deliver proposals usually within a few hours; within a few hours. We work on short notice, or plan months ahead. You can expect us to handle the details and stay in touch, so you have peace of mind and the freedom to tend to other matters of your team building event. Our aim is to exceed your expectations, and history shows we can.
Clients
About 80 percent of our team building business in San Diego and worldwide involves corporate clients, who prove that word of mouth is the greatest advertising. We also work with many government and non-profit groups; school districts, charities, and federal agencies, such as the FBI, U.S. Secret Service, and U.S. Special Forces.
Many of our team building clients are also winners of the J. D. Power & Associates Award — and J. D. Power & Associates itself is on our client list. Venture Up also has a long-standing track record working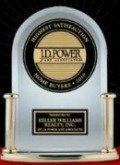 with Fortune 100 firms, and with people of all shapes, sizes, physical abilities and cultural backgrounds. Team Building groups range in sizes range from 8 to 1,000 or more. US Duns # 148821721
Innovation
Given that a high percentage of our San Diego team building business generated from repeat clients and referrals, we are driven towards innovation. We're on a non-stop course developing new methods and activities who rely on us to provide something different and new. In these changing times, team building activities are not considered a luxury but essential in making teams more effective and strengthening the corporate culture.
VENTURE UP
San Diego Team Building
4918 N. Harbor Drive
San Diego, CA 92106
619-955-6050 / 888-305-1065
5 Fun Facts about San Diego
San Diego was settled in 1542 by Portuguese navigator Juan Rodriguez Cabrillo, a Spanish sailor.
Ronald Reagan was the first person to drive over the Coronado Bridge when it was completed in 1969.
San Diego has sent more shows to Broadway than any other city.
Birch Aquarium is the largest oceanographic museum in the country.
San Diego County has the largest number of farms (almost 7,000) in the U.S. and ranks first in the nation for value of floriculture, nursery, greenhouse and sod products.