Team Building Activities & Events in Detroit
Venture Up offers Michigan corporate leaders a one-stop shop for to engage teams in creative, fun team building experiences in Detroit, Lansing and beyond. Employee engagement is a top priority for American companies, and Detroit firms are right on track infusing fun in team development with games to enrich staff relationships and clients.
Customer Service: It's about you
Venture Up staff return Detroit and Michigan calls immediately and deliver proposals in a few hours. We work on short notice or plan months ahead. You can expect us to handle the details and stay in touch, so you have peace of mind and the freedom to tend to other matters of your conference or training. Our aim is to exceed your expectations, and history shows we can.
Detroit Clients
About 90 percent of our team building business involves corporate clients, who prove that word of mouth is the greatest advertising. We also work with many government and non-profit groups; school districts, charities, and federal agencies, such as the FBI, U.S. Secret Service, and U.S. Special Forces.
Many of our team building clients are also winners of the
J. D. Power & Associates Award
 — and J. D. Power & Associates itself is on our client list. Venture Up also has a long-standing track record working with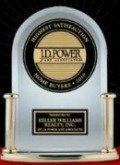 Fortune 100 firms, and with people of all shapes, sizes, physical abilities and cultural backgrounds. Team Building groups range in sizes range from 8 to 1,000 or more. 
US Duns # 148821721
Innovation
Since high percentage of our team building business is generated from repeat clients and referrals, we are driven towards innovation. We're always on the move, creating new team building activities and sequences to meet the ever-changing needs of our clients. Corporate leaders today view team building activities not as a luxury, but essential in maintaining team relationships and a strong corporate culture.
Team Building Detroit Activities
Clients in Detroit, in Michigan, and around the world love the many varied activities that Venture Up offers, such as charity events like Bionic Hands, and the classic Escape Case! Detroit people of course love Mega Car 500!
5 Fun Facts about Detroit
Detroit was the first city to provide private phone lines.
America's first mile of concrete highway was built in Detroit.
An enormous salt mine sits 1,200 feet under Detroit, spanning 1,500 acres and with 100 miles of road.
The nation's only floating post office is in Detroit.
Detroit is the only city in the nation where you can look south at Canada.