Des Moines Team Building Events
Successful companies share in common a need to build and maintain strong relationship with staff. The corporate meeting or training program offers an ideal opportunity to engage employees outside the office for fun and sometimes a little competition. When it comes to event sites for team building activities, Des Moines has much more to offer than lush rolling hills of farmland.
Venture Up holds events year round at corporate campuses, resorts, luxury hotels and public parks. Since 1983, more than 250,000 clients nationwide have built staff relationships with Venture Up. We went from being America's first team building company, to the nation's top team building provider, with programs in the U.S.. and abroad. We work with people of all shapes, sizes and cultural backgrounds; and also offer programs in Cedar Rapids, Dubuque, Ames and Des Moines, areas.
Customers Service Experts
Venture Up staff return calls immediately and deliver proposals within 24 hours. We work on short notice, or plan months ahead. You can expect us to handle the details and stay in touch, so you have peace of mind and the freedom to tend to other matters of your team building event. Our aim is to exceed your expectations, and history shows we can.
Clients
About 80 percent of our team building business involves corporate clients, who prove that word of mouth is the greatest advertising. We also work with many government and non-profit groups; school districts, charities, and federal agencies, such as the FBI, U.S. Secret Service, and U.S. Special Forces.
Many of our team building clients are also winners of the J. D. Power & Associates Award — and J. D. Power & Associates itself is on our client list. Venture Up also has a long-standing track record working with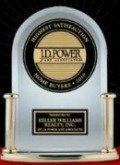 Fortune 100 firms, and with people of all shapes, sizes, physical abilities and cultural backgrounds. Team Building groups range in sizes range from 8 to 1,000 or more. US Duns # 148821721
5 Fun Facts about Des Moines
Ozzy Osbourne bit a bat here during a 1982 concert.
There are about 100 ounces of gold in Iowa's State Capitol dome.
Ronald Reagan once worked at WHO radio in Des Moines.
The Pappajohn Sculpture Park has 25 works from 19 artists, valued at $40 million .
Strategic Games is the most popular team building program in Des Moines.