Atlanta Team Building Activities
Atlanta is historic yet trendy as a destinations for meetings and Atlanta team building activities. But meeting planners are looking for more than fancy hotels and lush grounds. They seek a fun and valuable experience to enrich staff relationships and transfer the experience to the workplace. Venture Up has been in the business of building staff relationships at conference and training events. As the first company ever devoted to team building, we coined the term, "team building company," and other followed our lead.
We've held programs in Atlanta and throughout Georgia since 1983, with more than 250,000 clients on the record. Today we are the nation's largest team event firm, with programs in the U.S. and abroad.  We work with people of all shapes, sizes and cultural backgrounds. Our staff are highly educated and well traveled, with a primary focus to make your next event your best ever.
Main service areas in Georgia include: Savannah, Athens, Columbus and Atlanta.
Google Maps Atlanta
Customer Service
Venture Up staff return calls immediately and deliver proposals within a few hours. We work on short notice, or plan months ahead. You can expect us to handle the details and stay in touch, so you have peace of mind and the freedom to tend to other matters of your team building event. Our aim is to exceed your expectations, and history shows we can.
Atlanta Clients
About 80 percent of our Atlanta team building business involves corporate clients, who prove that word of mouth is the greatest advertising. We also work with many government and non-profit groups; school districts, charities, and federal agencies, such as the FBI, U.S. Secret Service, and U.S. Special Forces.
Many of our team building clients are also winners of the J. D. Power & Associates Award — and J. D. Power & Associates itself is on our client list. Venture Up also has a long-standing track record working with Fortune 100 firms, and with people of all shapes, sizes, physical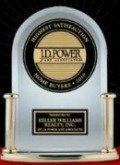 abilities and cultural backgrounds. Team Building groups range in sizes range from 8 to 1,000 or more. US Duns # 148821721
Innovation
With a high percentage of our Atlanta team building business generated from repeat clients and referrals, we are driven towards innovation. We're constantly developing new methods and programs to meet the ever-changing needs of our clients, especially in the new economy. In these changing times, team building activities are not a luxury but essential in maintaining effective teams for a strong corporate culture.
4 Fun Facts about Atlanta
There are over 55 streets with "Peachtree" in the name, so Siri doesn't know what she's talking about in Atlanta (and plenty of other places).
Atlanta became the only city in North America destroyed as an act of war, when General Sherman burnt it to the ground.
Hartsfield-Jackson Atlanta International Airport truly is the world's busiest airport.
Coca Cola may be headquartered in Atlanta but the first bottle was designed in Indiana.