Sacramento Team Building Events
Sacramento has long been under-rated as a conference destination, and has plenty of venues supporting a successful and affordable Sacramento team building event. Since 1983, Venture Up has provided team building activities in Sacramento, northern California, mainly in San Francisco and Lake Tahoe, where conference fees run high. Sacramento is smack between these cities and has luxury hotels, lush public grounds and waterways rivaling any conference destination in the U.S. It's easy to be in the shadows in the great state of California. The good news is that Sacramento is still a well-kept secret, and still far more affordable than many California destinations. (Southwest flies here too!)
Since 1983, Venture Up has recorded more than 250,000 participants in its team building events, Sacramento included. We owe our California clients and conference visitors much for helping us be a success, and the leading provider of team building activities. We work with groups of all shapes and sizes, and focus on diversity and inclusion in building team relationships.
Service in Sacramento and Tahoe
Venture Up staff return team building Sacramento calls immediately and deliver proposals usually within a few hours of contact, and surely within 24 hours. We work on short notice, or plan months ahead. You can expect us to handle the details and stay in touch, so you have the peace of mind and the freedom to tend to other matters of your conference. Our aim is to exceed your expectations, and history shows we can.
Sacramento Team Building Clients
About 80 percent of our team building business involves corporate clients, who prove that word of mouth is the greatest advertising. We also work with many government and non-profit groups; school districts, charities, and federal agencies, such as the FBI, U.S. Secret Service, and U.S. Special Forces.
Many of our team building clients are also winners of the
J. D. Power & Associates Award
 — and J. D. Power & Associates itself is on our client list. Venture Up also has a long-standing track record working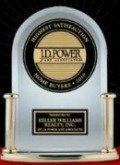 with Fortune 100 firms, and with people of all shapes, sizes, physical abilities and cultural backgrounds. Team Building groups range in sizes range from 8 to 1,000 or more. 
US Duns # 148821721
Innovation
A high percentage of our team building business in Sacramento and around the world is generated from repeat clients and referrals, so we are driven towards innovation. We're on a non-stop course developing new methods, activities and sequences to meet the needs of our clients. In these changing times, team building activities are not a luxury, but essential in strengthening the corporate culture.
Some of Sacramento's favorite team building events are Team Survivor, Lip Sync Battle Dramatica, Salsa Mania, and of course the classic Escape Case!
VENTURE UP Team Building
Sacramento
916-473-8600
888-305-1065
Newsletter
5 Fun Facts about Sacramento
Sacramento has 7 orchestras.
Mark Twain worked for the Sacramento Union newspaper in 1866.
The Pony Express was born in Sacramento.
Strategic Games is Venture Up's most popular team building event in Sacramento.
The Crocker Museum is the longest running art museum in the nation.