Providence Team Building Events
Since 1983, Venture Up has provided creative team building training and events in Providence, New England and beyond. We count Rhode Island among the 250,000-plus program participants who helped make us the top team building provider in the nation. We work with people of all shapes, sizes and cultural backgrounds. Our leaders are well trained in multicultural settings.
Providence Team Building Customer Service
Venture Up Providence staff return calls immediately and deliver proposals within 24 hours. We work on short notice, or plan months ahead. You can expect us to handle the details and stay in touch, so you have peace of mind and the freedom to tend to other matters of your team building event. Our aim is to exceed your expectations, and history shows we can.
Providence Clients
About 80 percent of our Providence team building business involves corporate clients, who prove that word of mouth is the greatest advertising. We also work with many government and non-profit groups; school districts, charities, and federal agencies, such as the FBI, U.S. Secret Service, and U.S. Special Forces.
Many of our team building clients are also winners of the J. D. Power & Associates Award — and J. D. Power & Associates itself is on our client list. Venture Up also has a long-standing track record working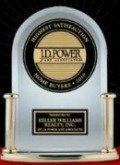 with Fortune 100 firms, and with people of all shapes, sizes, physical abilities and cultural backgrounds. Team Building groups range in sizes range from 8 to 1,000 or more. US Duns # 148821721
Top Event Sites:
Ocean House (Quick access to Fisher Island)
The Chanler at Cliff Walk
Weekapaug Inn
Vanderbilt Grace
Castle Hill Inn
Renaissance Providence Downtown Hotel
Forty 1 North
Hotel Viking Newport, A Noble House Hotel
Hotel Providence
Providence Biltmore
VENTURE UP
Providence Team Building 
888-305-1065
5 Fun Facts about Providence
Artrageous Paint Fest is Venture Up's most popular team building program in Providence. The beach communities? A different story.
At the turn of the 20th century, Providence had the largest tool factory, file factory, engine factory, screw factory, and silverware factory in the world.
Rhode Island's capitol building has the 4th-largest self-supporting marble dome in the world, bested only by the Minnesota State Capitol, the Taj Mahal, and St. Peter's Basilica.
When Britain's Gaspee ship was sunk in Narragansett Bay, it marked the beginning of the Revolutionary War.
Providence had the first diner, owned by Walter Scott, who sold sandwiches, pies, and coffee outside the "Providence Journal" offices in 1872.