Dallas Team Building Events
The greatest challenge for Dallas and American corporations is employee engagement , and many firms are seeking new ways to make positive changes to their corporate culture. Some companies evaluate employee engagement yearly, while others, such as John Deere, have shortened the span to every two weeks.
Research shows companies with high employee engagement have more loyal and productive staff, and experience higher profits. They also find they are more able to retain and recruit top talent. Venture Up delivers Dallas team building events for corporations seeking fun and meaningful events to improve employee engagement, an experience staff can bring back to work.
Not everyone can create a fun environment like Google, but that doesn't mean they can't have fun with Dallas team building events with Venture Up (who also works with Google). Since 1983, Venture Up has provided creative team building and experiential learning programs for Dallas companies to build team relationships.
Our programs easily combine with existing corporate training programs to reinforce relationships at work, and create new bonds at meetings. Today, we are the leading provider of Dallas team building events and around the world. We have more than 250,000 clients on the record.
Venture Up leaders are highly educated, well-traveled, seasoned risk-takers and problem solvers. We work with small and large groups and to bring out the best in their teams. They are ready to work with all types of corporate cultures, from the corporate staff of all professional levels, law enforcement agencies, the military or university leaders to name a few..
Dallas companies also have another local advantage for executive education at the University of Texas, the state's top business school. UT Dallas offers a wide range of certificate programs for ongoing education. Venture Up works with many executive programs and universities across the U.S., integrating team building activities to kickoff leadership training events and student orientation meetings. We are also involved in ongoing staff training and certificate programs.
Focus on Customer Service 
Venture Up Dallas staff return calls immediately and deliver proposals within 24 hours. We work on short notice, or plan months ahead. You can expect us to handle the details and stay in touch, so you have peace of mind and the freedom to tend to other matters of your team building event. Our aim is to exceed your expectations, and history shows we can.
Clients For Dallas Team Building
About 80 percent of our Dallas team building business involves corporate clients, who prove that word of mouth is the greatest advertising. We also work with many government and non-profit groups; school districts, charities, and federal agencies, such as the FBI, U.S. Secret Service, and U.S. Special Forces.
Many of our team building clients are also winners of the J. D. Power & Associates Award — and J. D. Power & Associates itself is on our client list. Venture Up also has a long-standing track record working with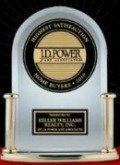 Fortune 100 firms, and with people of all shapes, sizes, physical abilities and cultural backgrounds. Team Building groups range in sizes range from 8 to 1,000 or more.
US Duns # 148821721
Innovation
With a high percentage of our Dallas team building business generated from repeat clients and referrals, we are driven towards innovation. We're constantly developing new methods and programs to meet the ever-changing needs of our clients, including those in Dallas. In these changing times, team building activities are not a luxury but essential in moving teams forward.
Team Building Activities in Dallas
Dallas team building activities are all offered in Dallas, including favorites like the charity event Bike Building, the fun and exciting Mega Boat Regatta, and another Dallas favorite Salsa Mania! Whatever you choose, your Dallas team will get closer and be ready to tackle the challenges of your business together!
VENTURE UP Team Building – Dallas
214-295-5215
888-305-1065
3828-A Cedar Springs Road #161
Dallas, Texas 75219
5 Fun Facts about Dallas
There are 18 Fortune 500 companies in Dallas and 17 are Venture Up clients.
Amazing Race is the most popular outdoor program for Venture Up in Dallas.
In 1958, Jack Kilby of Texas Instruments built the first integrated circuit which became the microchip.
Gunfighter Doc Holliday had a dental practice in Dallas.
Bonnie and Clyde hail from Dallas.