Team Building in Birmingham for Employee Engagement
When it comes to engaging employees in Birmingham, outsourcing for team building can augment training programs and spark innovation and knowledge sharing. Venture Up began in 1983 offering team building activities and events in Birmingham and beyond to improve staff relationships. We work with small and large businesses, including teams from ATT, Altec, Blue Cross, Coca Cola, Drummond, Energen, Oneal Steel, and Source Medical.
Since 1983, we've had more than 250,000 participants in our Birmingham team building programs. We work with people of all shapes, sizes and cultural backgrounds. We travel beyond Birmingham to Montgomery and Mobile, Alabama.
One thing that separates Birmingham from smaller towns is its proximity to the School of Business at the University of Alabama. Venture Up works with many executive programs and universities across the U.S., integrating experiential learning activities to augment programs or kickoff leadership training events.
Birmingham Customer Service
Venture Up Birmingham staff return calls immediately and deliver proposals within 24 hours. We work on short notice, or plan months ahead. You can expect us to handle the details and stay in touch, so you have peace of mind and the freedom to tend to other matters of your team building event. Our aim is to exceed your expectations, and history shows we can. US Duns# 148821721
Clients
About 80 percent of our team building Birmingham and worldwide business involves corporate clients, who prove that word of mouth is the greatest advertising. We also work with many government and non-profit groups; school districts, charities, and federal agencies, such as the FBI, U.S. Secret Service, and U.S. Special Forces.
Many of our team building clients are also winners of the J. D. Power & Associates Award — and J. D. Power & Associates itself is on our client list. Venture Up also has a long-standing track record working with Fortune 100 firms, and with people of all shapes, sizes, physical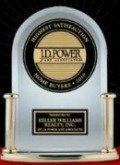 abilities and cultural backgrounds. Team Building groups range in sizes range from 8 to 1,000 or more. US Duns # 148821721
Innovation
A high percentage of our team building business is generated from repeat clients and referrals. We are driven towards innovation. We're constantly developing new activities and sequences to meet the ever-changing needs of our clients. Today, team building activities are not a luxury, but essential in maintaining effective teamwork and building a strong corporate culture.
Birmingham's Favorite Team Building Events
Team building events in Birmingham include the classic Escape Case, charity events like Bike Building, indoor events like Paint Fest, and epic summer time outdoor events like Mega Boat Regatta. Whatever your team decides, it will certainly be loads of fun and bring your team together! Please feel free to give us a call, even if it's just for a chat about team building ideas.
VENTURE UP Team Building
Birmingham
205-545-8506
888-305-1065
5 Fun Facts about Birmingham
Birmingham was the nation's first city to celebrate Veteran's Day.
Birmingham is the only place in the world where coal, limestone, and iron – the ingredients for steel -- naturally exist within a ten-mile radius.
Famed architect I.M. Pei, who designed the Paris Grand Louvre and part of the National Gallery of Art, also designed Birmingham's Kirklin Clinic.
Barber Motorsports Park has the world's largest motorcycle museum.
Strategic Games is the most popular team building event in Birmingham.