San Francisco Team Building Events
Venture Up's creative team building activities in San Francisco include our Field & Indoor Games, Bike Building and Strategic Games. Since 1983 we evolved by innovation, as our repeat clients continued to demand something different, something new, year after year. Today we are the leading provider of team building events, with more than 250,000 clients. We work with people of all shapes, sizes and cultural backgrounds; and may offer multi-cultural programs in several languages. We owe much thanks to San Francisco clients for our success.
One thing that puts San Francisco on the forefront for staff development is its connection with world class business education. San Francisco is the west coast home for the Wharton School of Business , of the University of Pennsylvania in Philadelphia. Penn's Ivy League presence in San Francisco is right in line with executive education at Stanford University in Palo Alto. In 2015, Stanford Business School robbed Harvard of its long-held role as the top business school in the nation.
Venture Up's experiential learning sessions are often integrated into executive education programs in San Francisco, and at leading universities across the U.S.
Customer Focus
Venture Up staff return calls immediately and deliver proposals usually within a few hours, always within 24 hours. We work on short notice, or plan months ahead. You can expect us to manage the details and stay in touch, so you have the peace of mind and the freedom to tend to other matters of your team building event. Our aim is to keep your experience stress-free, and exceed your expectations. History shows we can.
Clients
About 80 percent of our team building business involves corporate clients, who prove that word of mouth is the greatest advertising. We also work with many government and non-profit groups; school districts, charities, and federal agencies, such as the FBI, U.S. Secret Service, and U.S. Special Forces.
Many of our team building clients are also winners of the J. D. Power & Associates Award — and J. D. Power & Associates itself is on our client list. Venture Up also has a long-standing track record working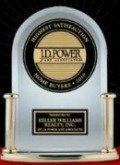 with Fortune 100 firms, and with people of all shapes, sizes, physical abilities and cultural backgrounds. Team Building groups range in sizes range from 8 to 1,000 or more. US Duns # 148821721

Cordevalle is a popular retreat for Silicon Valley techies, and just 30 miles from San Jose.
5 Fun Facts about San Francisco
San Francisco was not always so tolerant. In 1867, San Francisco instituted America's first "ugly law," which prohibited unattractive people from showing their faces in public. (It's since been repeal
Cable cars in San Francisco are the only National Historic Monument that can move.
Recycling may have begun in San Francisco. When gold fever struck, the city port became packed with abandoned ships. The ships were dismantled and repurposed into banks, businesses, and homes.
The Beatles gave their last full concert at Candlestick Park in 1966.
During the Depression, all San Francisco banks survived.