San Antonio Team Building Activities
A steady stream of corporate groups from Texas and beyond hold regular meetings and team building at San Antonio's Riverwalk. Since 1983, Venture Up has run hundreds of Amazing Race events along the river and through the historic points of this great city, making team building in San Antonio an extra special treat.
The festive area is an ideal place for Team Building in San Antonio. New renovations are clearing the way for ample space, while the historic landmarks are well established and meticulously cared for.
The Amazing Race and Strategic Games are two top programs in San Antonio. Since we have much repeat business here, our events must be different every time. Both events are similar in structure, but fresh content always provides something different and something new. All events serve San Antonio's diverse teams.
What brings value to Venture Up programs is the value teams can take back to work. Program leaders are well seasoned with diverse teams and able to think on their feet, on the spot, and adapt to unplanned events. The most important facilitation is at the end of the program. Leaders elicit feedback from the team and guide them in ways to bring the experience back to the workplace in the form of improved Venture Up staff return calls immediately and deliver proposals within 24 hours. We work on short notice, or plan months ahead. You can expect us to manage the details and stay in touch, so you have the peace of mind and the freedom to tend to other matters of your conference. We aim to exceed your expectations, and history shows we can.
San Antonio Team Building Clients 
About 80 percent of our team building San Antonio and world wide business involves corporate clients, who prove that word of mouth is the greatest advertising. We also work with many government and non-profit groups; school districts, charities, and federal agencies, such as the FBI, U.S. Secret Service, and U.S. Special Forces.
Many of our team building clients are also winners of the J. D. Power & Associates Award — and J. D. Power & Associates itself is on our client list. Venture Up also has a long-standing track record working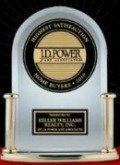 with Fortune 100 firms, and with people of all shapes, sizes, physical abilities and cultural backgrounds. Team Building groups range in sizes range from 8 to 1,000 or more. US Duns #148821721
Innovation
Since a high percentage of our San Antonio team building and world wide business is generated from repeat clients and referrals, we are driven towards innovation. We're constantly developing new methods and programs to meet the ever-changing needs of our clients, always find something fresh in each program we offer. Team building activities today are not considered a luxury, but essential in maintaining work relationships and strengthening the corporate culture.
VENTURE UP Team Building – San Antonio
210-858-5663
888-305-1065
5 Fun Facts about San Antonio
San Pedro Park is the nation's second largest, spreading 11,000 acres with 68 miles of biking and walking paths.
The Amazing Race is hands down the most popular program for Venture Up in San Antonio.
About 190 people died in the Alamo, a 2-week battle that ended March 6, 1836.
Aviation legend Charles Lindburgh trained at Brooks and Kelly fields in San Antonio
Shaquille O'Neil learned to play basketball at Cole High School in San Antonio.