RALEIGH Team Building Activities & Events
The cultural vibrancy of Raleigh-Durham, and its lush open spaces, offer clients rife opportunities for team building activities and events. Venture Up began in 1983, offering creative experience for individuals to reach their personal best. One success lead to another, and it wasn't long before corporate leaders hired us to reinforce their professional teams. Today, more than 250,000 clients have been part of the Venture Up experience. We are the leading provider of team building events in the U.S. and abroad.
Popular Raleigh team building activities include Technicolor Transport, Bike Building for Charity, and the Amazing Race. We work with people of all shapes, sizes and cultural backgrounds; and offer team programs in cultural diversity. Other prime sites for our team building events include Charlotte, Winston Salem and Greensboro, North Carolina.
At Your Service for Team Building in Raleigh
Venture Up staff return Raleigh calls immediately and deliver proposals within a few hours. We work on short notice, or plan months ahead. You can expect us to handle the details and stay in touch, so you have the peace of mind and freedom to tend to other matters of your conference. Our aim is to exceed your expectations, and history shows we can.
Raleigh Clients
About 80 percent of our team building Raleigh and worldwide business involves corporate clients, who prove that word of mouth is the greatest advertising. We also work with many government and non-profit groups; school districts, charities, and federal agencies, such as the FBI, U.S. Secret Service, and U.S. Special Forces.
Many of our team building clients are also winners of the J. D. Power & Associates Award — and J. D. Power & Associates itself is on our client list. Venture Up also has a long-standing track record working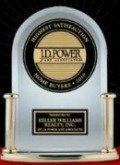 with Fortune 100 firms, and with people of all shapes, sizes, physical abilities and cultural backgrounds. Team Building groups range in sizes range from 8 to 1,000 or more. US Duns # 148821721
Innovation
A high percentage of our team building business is generated from repeat clients and referrals. We are driven to innovate. We're constantly developing new activities and sequences to meet the ever-changing needs of our clients. Today, team building activities are not considered a luxury, but essential in maintaining effective teamwork and building a strong corporate culture.
5 Fun Facts about Raleigh
Raleigh's namesake, Sir Walter Raleigh, was imprisoned in the Tower of London and put to death by King James I for treason.
Strategic Games is Venture Up's most popular team building event in the Raleigh Durham area.
Raleigh is nicknamed the City of Oaks for its oak trees.
The Capitol building was original designed as a tomb for the wife of Governor Montfort Stokes.
Durham is called the City of Medicine. The city has over 300 health-related and medical companies and medical practices.