Pittsburgh Team Building Activities & Events
Team spirit is always high in Pittsburgh, with its heavy hitter sports teams — the Penguins, Steelers and Pirates — and the legendary teamwork in the steel industry that helped build our nation. When it comes to building corporate teams, business leaders in the Steel City turn to Venture Up for Pittsburgh team building activities to augment training programs and enhance employee engagement.
Since 1983, Venture Up has created team building Pittsburgh activities for Alcoa, Bayer, PPG, US Steel, Westinghouse and William Penn Insurance, to name a few. More than 250,000 clients have been part of the Venture Up experience. Our aim is ignite corporate meetings or training programs to engage teams, and build relationships to strengthen corporate culture.
Popular programs in Pittsburgh include Bike Building for kids in need, Strategic Games, and the Amazing Race. Our corporate teams come in all shapes, sizes and backgrounds. We offer team training in diversity and inclusion with a staff seasoned in multicultural settings.
At Your Service for Team Building in Pittsburgh
Venture Up staff return Pittsburgh calls immediately and deliver proposals within a few hours. We work on short notice, or plan months ahead. You can expect us to handle the details and stay in touch, so you have peace of mind and the freedom to tend to other matters of your team building event. Our aim is to exceed your expectations, and history shows we can.
Pittsburgh Clients
About 80 percent of our team building Pittsburgh business involves corporate clients, who prove that word of mouth is the greatest advertising. We also work with many government and non-profit groups; school districts, charities, and federal agencies, such as the FBI, U.S. Secret Service, and U.S. Special Forces.
Many of our team building clients are also winners of the J. D. Power & Associates Award — and J. D. Power & Associates itself is on our client list. Venture Up also has a long-standing track record working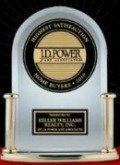 with Fortune 100 firms, and with people of all shapes, sizes, physical abilities and cultural backgrounds. Team Building groups range in sizes range from 8 to 1,000 or more. US Duns # 148821721
Innovation
Our steady stream of repeat clients drive our innovation. Much of our team building Pittsburgh and worldwide business is generated from repeat clients and referrals, so innovation is an ongoing process. Client needs are ever-changing, especially in the new economy. Team building activities are no longer considered a luxury, but essential in moving teams forward and strengthening corporate culture.
VENTURE UP
Pittsburgh Team Building 
412-200-5180
888-305-1065
201 Penn Center Blvd.
Pittsburgh, PA 15235
5 Fun Facts about Pittsburgh
Pittsburgh has more than 445 bridges, more than Venice.
The Andy Warhol Museum is in Pittsburgh.
Mr. Rogers lived in Pittsburgh.
Jonas Salk created the polio vaccine while at the University of Pittsburgh.
Pittsburgh native George Washington Gale Ferris invented the Ferris Wheel in 1892.