New Orleans Team Building Activities & Events
Companies across the globe seek to retain and recruit top talent, and keep their teams engaged at work, and New Orleans team building events use Venture Up. As a top conference destination for American and international groups, New Orleans is a natural site for corporate training and celebratory annual meetings. When it comes to energizing staff at meetings, corporate leaders turn to New Orleans team building activities , and Venture Up is the choice provider. Since 1983, more than 250,000 executives have been taken part in special events to build team relationships to transfer to the workplace. Many events also align with a company's corporate social responsibility program (CSR).
Popular events here include the Amazing Race, Bike Building for Charity and Nascar Racing (well, sort of). Suitable for people of all shapes, sizes and cultural backgrounds; the programs are fun and designed to engage teams in a safe environment. Programs focus on diversity and inclusion. Our staff is well trained working with teams in multicultural settings
New Orleans Customer Service
New Orleans Venture Up staff return calls immediately and deliver proposals within a few hours. We work on short notice, or plan months ahead. You can expect us to handle the details and stay in touch, so you have the peace of mind and the freedom to tend to other matters of your team conference. Our aim is to exceed your expectations, and history shows we can.
Clients
About 80 percent of our team building business involves corporate clients, who prove that word of mouth is the greatest advertising. We also work with many government and non-profit groups; school districts, charities, and federal agencies, such as the FBI, U.S. Secret Service, and U.S. Special Forces.
Many of our team building clients are also winners of the J. D. Power & Associates Award — and J. D. Power & Associates itself is on our client list. Venture Up also has a long-standing track record working with Fortune 100 firms, and with people of all shapes, sizes, physical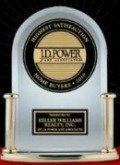 abilities and cultural backgrounds. Team Building groups range in sizes range from 8 to 1,000 or more. US Duns # 148821721
5 Fun Facts about New Orleans
Alligator and turtle are delicacies.
First Americans settled in New Orleans around 400 A.D.
The first Mardi Gras was held in Mobile in 1703, not New Orleans.
The Lake Pontchartrain Causeway is the world's longest continuous bridge.
Cajun is the nickname for the French-speaking Acadians who left Nova Scotia for Louisiana in 1755.