NASHVILLE Team Building Events
Creative team building in Nashville begins with Venture Up. In 1983, corporate leaders began hiring Venture Up to enhance their team meetings. Three decades and 250,000 clients later, we evolved into the largest team building events provider in the U.S. and abroad.  We work with people of all shapes, sizes and cultural backgrounds; and also offer programs in Franklin and Memphis, Tennessee.
Popular programs in Nashville include Technicolor Transport, Strategic Games, Bike Building and the Amazing Race. Our corporate teams come in all shapes, sizes and backgrounds. We also offer team training in diversity and inclusion with experienced, well educated leaders who are seasoned in multicultural settings.
Client Services for Team Building Nashville
Venture Up staff return Nashville calls immediately and deliver proposals in a few hours. We work on short notice, or plan months ahead. You can expect us to handle the details and stay in touch, so you have the peace of mind and the freedom to tend to other matters of your team building event. Our aim is to exceed your expectations, and history shows we can.
Nashville Team Building Clients
About 80 percent of our team building in Nashville and Tennessee involves corporate clients, who prove that word of mouth is the greatest advertising. We also work with many government and non-profit groups; school districts, charities, and federal agencies, such as the FBI, U.S. Secret Service, and U.S. Special Forces.
Many of our Nashville and worldwide team building clients are also winners of the J. D. Power & Associates Award — and J. D. Power & Associates itself is on our client list. Venture Up also has a long-standing track record working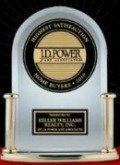 with Fortune 100 firms, and with people of all shapes, sizes, physical abilities and cultural backgrounds. Team Building groups range in sizes range from 8 to 1,000 or more. US Duns # 148821721
Innovation
A high percentage of our Nashville team building business is generated from repeat clients and referrals. We are driven towards innovation. We're constantly developing new activities and sequences to meet the ever-changing needs of our clients. Today, team building activities are not a luxury, but essential in maintaining effective teamwork and building a strong corporate culture.
Team Building Sites in Nashville
We provide Nashville team building events throughout Tennessee, at small conference resorts, mountain areas, and parks. Clients with larger groups tend toward the festive cities of Nashville and Memphis.
VENTURE UP Team Building in Nashville
615-301-8590
888-305-1065
5 Fun Facts about Nashville
Roosevelt's Proclamation took place in the Maxwell House Hotel in Nashville, not Starbucks.
Nashville has the highest population of Kurdish people in America.
The Amazing Race is Venture Up's most popular program in Nashville. We wish it was Music Jam Fest but we all suck compared to the pros.
Printer's Alley was a favorite bootlegging spot and the same bars are there today (and less touristy).
The only 5 Star, 5 Diamond hotel in Tennessee is the Hermitage Hotel in Nashville. John F. Kennedy and Al Capone stayed here, but not together.