Miami Team Building Activities
Businesses based in Miami have little trouble recruiting to this sunny locale. Conference Resorts and Hotels can sell rooms on weather alone. While sunshine and a laid back atmosphere make for an ideal destination for fun and relaxation, companies who seek team building in Miami want staff to build relationships and bring something back to the office. Employee engagement is what all successful companies seek to achieve and maintain. Venture Up leaders focuses on tapping into the core of your team, to encourage respect and appreciation for one another, while facing challenges and having fun. Building trusting relationships naturally engages employees, and the Venture Up experience is designed for them to return to work a stronger team. With Miami's diverse cultural landscape, Venture Up also offers Miami team building programs emphasizing diversity and inclusion.
Miami is ritzy and retains its old-fashioned charm. South Beach is hip and trendy. Venture Up has delivered quality team events at both locations and throughout Florida since 1983. Some training take place on corporate grounds, while many are at beachside venues or in the streets of South Beach, such as our famous Amazing Race. Strategic Games, Tech Transport, and Bike Building also rank high for Florida meeting planners.
Venture Up has had more than 250,000 participants, and we are the top provider of team building activities in Miami and around the world. We work with people of all shapes, sizes and cultural backgrounds; and leaders who speak fluent Spanish and other languages.
Miami Customer Service
Venture Up staff return Miami calls immediately and deliver proposals within a few hours. We work on short notice, or plan months ahead. You can expect us to handle the details and stay in touch, so you have the peace of mind and the freedom to tend to other matters of your team building event. Our aim is to exceed your expectations, and history shows we can.
Clients for Team Building Miami
About 80 percent of our Miami team building business involves corporate clients, who prove that word of mouth is the greatest advertising. We also work with many government and non-profit groups; school districts, charities, and federal agencies, such as the FBI, U.S. Secret Service, and U.S. Special Forces.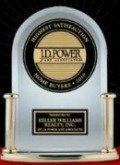 Many of our team building clients are also winners of the J. D. Power & Associates Award — and J. D. Power & Associates itself is on our client list. Venture Up also has a long-standing track record working
with Fortune 100 firms, and with people of all shapes, sizes, physical abilities and cultural backgrounds. Team Building groups range in sizes range from 8 to 1,000 or more. US Duns # 148821721
INFORMATION: 786-207-4465
We set up team building Miami events indoors and outdoors at conference facilities, meeting halls, parks, beaches, and corporate offices.
5 Fun Facts about Miami
Miami is the only major city in the nation founded by a woman.
Miami Beach is home to the world's largest collection of Art Deco architecture.
Miami has more than 800 parks in total and is the only U.S. city surrounded by two national ones: Biscayne National Park and Everglades National Park.
Miami has 50 shipwrecks for scuba divers to explore.
The Amazing Race is the most popular team building program in Miami.