Louisville Team Building Events
Creative team building in Louisville begins with creativity and the knowledge of what it takes to get teams engaged. Whether teams are meeting for the first time or know each other well, a quality event begins immediately, with fun, unusual experiences unlike any a group has experienced. Venture Up is the innovator when it comes to energizing corporate meetings. We began in 1983 and coined the term "team building company," and hundreds followed our lead.
We offer a full range of team building activities in Louisville and beyond. We've worked with hundreds of companies on 5 continents. We select our team leaders not only for their education and personal qualities, but for their international travel experience and ability to think on their feet. Change happens, and we are prepared for just about any last minute obstacle that may stand in the way. We know how to work with hotel staff to get things done right and on time.
Popular programs in Louisville include Strategic Games, Bike Building for Charity, and the Amazing Race. Our corporate teams come in all shapes, sizes and backgrounds. We offer team training in diversity and inclusion with experienced staff seasoned in multicultural settings.
Louisville Team Building Clients 
About 80 percent of our team building business in Louisville and Kentucky involves corporate clients, who prove that word of mouth is the greatest advertising. We also work with many government and non-profit groups; school districts, charities, and federal agencies, such as the FBI, U.S. Secret Service, and U.S. Special Forces.
Many of our team building clients are also winners of the J. D. Power & Associates Award — and J. D. Power & Associates itself is on our client list. Venture Up also has a long-standing track record working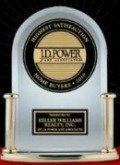 with Fortune 100 firms, and with people of all shapes, sizes, physical abilities and cultural backgrounds. Team Building groups range in sizes range from 8 to 1,000 or more. US Duns # 148821721
Innovation
Venture Up staff return Louisville team building calls immediately and deliver proposals within a few hours. We work on short notice, or plan months ahead. You can expect us to manage the details and stay in touch, so you have the peace of mind and the freedom to tend to other matters of your conference. Our aim is to exceed your expectations, and history shows we can.
A high percentage of our team building business is generated from repeat clients and referrals. We are driven towards innovation. We're constantly developing new activities and sequences to meet the ever-changing needs of our clients. Today, team building activities are not a luxury, but essential in maintaining effective teamwork and building a strong corporate culture.
5 Fun Facts about Louisville
Jefferson Memorial Forest is the largest municipal urban forest in the country. spanning 6,218 acres.
Muhammad Ali was born in Louisville.
Two Louisville kindergarten teachers created the song "Happy Birthday."
The largest fireworks show in the nation is the "Thunder over Louisville" event.
Louisville inspired F. Scott Fitzgerald to write The Great Gatsby.