HOUSTON Team Building Activities
Creative Houston Team Building activities begin with Venture Up. Since 1983, we've offered a wide range of events in Houston to build relationships among new and intact teams. More than 250,000 execs have been in our programs — people reflecting a world of diversity. As America's leading provider of team events, you'll find our leaders are well-traveled, well-read and experienced with culturally diverse teams.
Have you seen what the Houston Chronicle has to say about Venture Up?
We travel throughout Texas, to Galveston, San Antonio, Dallas, Midland Odessa and across the border to Hobbs, New Mexico. Our team building activities and events are inclusive, promoting the benefits of diversity and the value of different perspectives in problem-solving.
A high percentage of our Houston team building business, and around the world is from repeat clients and referrals. We are driven towards innovation, developing new activities and sequences to meet the ever-changing needs of our clients. Our clients view our way of team building not as a luxury, but essential in maintaining effective teamwork and building a strong corporate culture.
Who hires us in Houston?
We are honored to have provided team building activities with these Houston-area companies, many of whom we work with several times a year: Anadarko Petroleum, Apache, BMC, BP, Cabot Oil & Gas, Citgo, Cooper, Cornell, Cybersoft, Direct Energy, Exxon, Frontier, Phillips 66, ConocoPhillips, Sysco, Plains All American Pipeline, Halliburton, Baker Hughes, Helix, Insperity, Noble, Shell, Schlumberger, Marathon Oil, Waste Management, KBR, CenterPoint, Enbridge Energy Partners, FMC Technologies, Spectra Energy, Southwestern.
Customer Service Experts
Venture Up staff return calls for Houston team building immediately and deliver proposals within a few hours. We work on short notice, or plan months ahead. You can expect us to handle the details and stay in touch, so you have peace of mind and the freedom to tend to other matters of your team building event. Our aim is to exceed your expectations, and history shows we can.
Houston Team Building Clients
About 80 percent of our Houston team building business is from referrals. Our corporate clients prove that word of mouth is the greatest advertising, even in the age of social media. We team up with small companies as well as larger groups, such as government agencies — from school districts to federal agencies, such as the FBI, U.S. Secret Service, and U.S. Special Forces.
Many of our team building clients are also winners of the J. D. Power & Associates Award — and J. D. Power & Associates itself is on our client list. Venture Up also has a long-standing track record working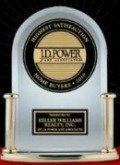 with Fortune 100 firms, and with people of all shapes, sizes, physical abilities and cultural backgrounds. Team Building groups range in sizes range from 8 to 1,000 or more. US Duns #148821721
VENTURE UP Houston 832-295-0851 / One Riverway / Houston, TX 77056
5 Fun Facts about Houston
The Waugh Drive Bridge is home to 250,000 Mexican free-tailed bats who escape at night to devour mosquitos.
The Beatles and the Bushes have scuptures at the David Adickes Sculptrworx Studio in Houston.
Strategic Games is the most popular program for Venture Up in Houston.
The Art Car Museum in Houston showcases life-size works of art on wheels.
Houston's downtown tunnel is 7 miles long and links 95 city blocks.