Wichita Team Building Events
Venture Up' s Wichita team building activities are held on public parks, rolling farmlands and hotel conference halls and surroundings. Popular programs in Kansas include the Amazing Race, Strategic Games, and MegaCar 500 race. More than 250,000 clients have been part of the Venture Up experience since we began in 1983. We are the top provider of team events in the U.S. and abroad. We work with people of all shapes, sizes and cultural backgrounds; and offer programs in several languages. We also work in Kansas City and Topeka.
Service 24/7
Venture Up staff return calls immediately and deliver proposals within 24 hours. We work on short notice, or plan months ahead. You can expect us to handle the details and stay in touch, so you have peace of mind and the freedom to tend to other matters of your Wichita team building event. Our aim is to exceed your expectations, and history shows we can.
Wichita Clients
About 80 percent of our Wichita team building business and around the world involves corporate clients, who prove that word of mouth is the greatest advertising. We also work with many government and non-profit groups; school districts, charities, and federal agencies, such as the FBI, U.S. Secret Service, and U.S. Special Forces.
Many of our team building clients are also winners of the J. D. Power & Associates Award — and J. D. Power & Associates itself is on our client list. Venture Up also has a long-standing track record working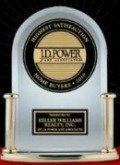 with Fortune 100 firms, and with people of all shapes, sizes, physical abilities and cultural backgrounds. Team Building groups range in sizes range from 8 to 1,000 or more. US Duns # 148821721
 888-305-1065
Info@VentureUp.com
5 Fun Facts about Wichita
It is illegal to serve cherry pie a la mode on Sunday.
Wyatt Earp's gun fell from his holster while he was serving at the Wichita marshal's office. The gun shot a bullet through the ceiling.
Eagles performer Joe Walsh was born in Wichita.
Local son Vernon L. Smith won the Nobel Prize for economics in 2002.
Three Amur leopards live at the Sedgwick County Zoo. There are an estimated 40 left in the wild.