Tucson Team Building Events
Venture Up began in Arizona in 1983, but the initial roots sprang from Tucson, where the founders attended the University of Arizona. It was here, in the late 1970s, that David Lengyel began teaching rock climbing on campus and at Mount Lemmon, and later lead caving trips at Wingfield Ranch near the Nogales border.
Since then, Venture Up evolved by into the nation's leading provider of team building events, with more than 250,000 participants in our programs. We work with people of all shapes, sizes and backgrounds. We also offer team building in the Valley, Prescott, Flagstaff and Tucson.
Tucson area clients include: Singapore Helicopter, Ritz Carlton, Lockheed Martin, Davis-Monthan AFB, IBM, Honeywell, Ratheon, U of A, Carondolet, Asarco, Citi, Union Pacific.
Customer Service Excellence
Venture Up staff return calls immediately and deliver proposals usually within a few hours, always within 24 hours. We work on short notice, or plan months ahead. You can expect us to manage the details and stay in touch, so you have the peace of mind and the freedom to tend to other matters of your team building event. Our aim is to exceed your expectations, and history shows we can.
Clients
About 80 percent of our team building business involves corporate clients, who prove that word of mouth is the greatest advertising. We also work with many government and non-profit groups; school districts, charities, and federal agencies, such as the FBI, U.S. Secret Service, and U.S. Special Forces.
Many of our team building clients are also winners of the J. D. Power & Associates Award — and J. D. Power & Associates itself is on our client list. Venture Up also has a long-standing track record working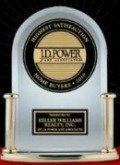 with Fortune 100 firms, and with people of all shapes, sizes, physical abilities and cultural backgrounds. Team Building groups range in sizes range from 8 to 1,000 or more. US Duns # 148821721
Innovation
With a high percentage of our team building business generated from repeat clients and referrals, we are driven towards innovation. We're constantly developing new methods and programs to meet the ever-changing needs of our clients, especially in the new economy. In these changing times, team building activities are not a luxury but essential in moving teams forward with shared conviction and purpose.
Team Building with Venture Up:
Venture Up set up team building programs indoors or outdoors at any conference hotel, meeting hall, warehouse, park or corporate office.  A few of the more popular Tucson resorts include:
Arizona Inn
Loews Ventana Canyon
The Westin La Paloma Resort & Spa
Casino del Sol Resort, Spa and Conference Center
JW Marriott Starr Pass Resort & Spa
Miraval Arizona Resort & Spa
Omni Tucson National Resort
The Lodge at Ventana Canyon
Hilton Tucson El Conquistador Golf & Tennis Resort
Westward Look Wyndham Grand Resort & Spa
VENTURE UP Team Building
Tucson
602-955-9100
888-305-1065
Newsletter
5 Fun Facts about Tucson
Barbara Eden, "I Dream of Jeannie" actress, was born in Tucson in 1931.
Tucson is home to more bird species than any other region on earth, next to the Amazon.
Tucson was the capitol of the Arizona Territory from 1861 to 1862.
Congress Street was once called, "Maiden Lane." Guess why.
The University of Arizona School of Medicine allowed women to study in the 1890s.