Scottsdale Team Building Events & Activities
Great weather and world class resorts and golf courses draw conferences from around the world to Scottsdale. But corporate meeting planners are looking for more. When it comes to building staff relationships, they turn to Venture Up to energize teams in a fun and productive way to drive home meeting objectives.
Venture Up (est. 1983) has a long history building corporate team relationships. Our programs emphasize the value of employee engagement and the overall benefits. Many of our progams also align with in-house corporate social responsibillity programs.
Having worked with more than 250,000 clients on 5 continents, we are naturally inclined to diversity and inclusion. We work with people of all shapes and sizes and backgrounds. Our staff are chosen not only for their education, but their experience in multicultural settings, be it study or living abroad or independent foreign travel. Service areas in Arizona programs include Scottsdale, Phoenix, Tucson, Sedona and Flagstaff. Please visit us on Google Plus Team Building Scottsdale page.

At Your Service
Venture Up staff return calls immediately and deliver proposals within a few hours of our contact. We work on short notice, or plan months ahead. You can expect us to manage the details and stay in touch, so you have the peace of mind and the freedom to tend to other matters of your corporate event. Our aim is to exceed your expectations, and history shows we can.
Clients
About 80 percent of our team building business involves corporate clients, who prove that word of mouth is the greatest advertising. We also work with many government and non-profit groups; school districts, charities, and federal agencies, such as the FBI, U.S. Secret Service, and U.S. Special Forces.
Many of our team building clients are also winners of the J. D. Power & Associates Award — and J. D. Power & Associates itself is on our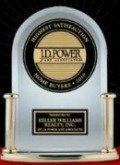 client list. Venture Up also has a long-standing track record working with Fortune 100 firms, and with people of all shapes, sizes, physical abilities and cultural backgrounds. Team Building groups range in sizes range from 8 to 1,000 or more. US Duns # 148821721
Innovation
With a high percentage of our team building business generated from repeat clients and referrals, we are driven towards innovation. Venture Up is continually developing new methods and programs to meet the ever-changing needs of our clients. In these changing times, team building activities are not a luxury but essential in reinforcing team relationships and strengthening corporate culture.

VENTURE UP Team Building
Scottsdale

7151 Camelback Road
Scottsdale, AZ 85251
602-955-9100
888-305-1065
Newsletter
5 Fun Facts about Scottsdale
There are more than 200 golf courses in Scottsdale and the surrounding area.
Scottsdale has more spas per capita than any other city in the U.S.
Everyone in Scottsdale has a nice haircut.
"Family Circus" cartoonist Bill Keane was a big fan Scottsdale's Sugar Bowl's ice cream. The parlour appeared in several of his strips.
Bike Building is one of the most popular team building activities in Scottsdale.