Palm Springs Team Building Events
Palm Springs has a colorful past — as a hot LA vacation spot and an international playground. As a conference site, it has blossomed with luxurious resorts catering to golf and corporate meetings. Corporate team building activities here are par for the course. Since 1983, Venture Up has held hundreds of team building events here for multi-national corporations and exclusive top-brass teams who convene for a brainstorming team retreat, with time to rejuvenate.
We owe much to our Palm Springs clients, who are among the 250,000-plus execs who have been part of the Venture Up experience. Since 1983 we have been the leading team building provider. We work with people of all shapes, sizes and cultural backgrounds; and offer programs in the U.S. and abroad. We also work in nearby San Diego and Los Angeles, California.

Customers Rule
Venture Up staff return calls immediately and deliver proposals within 24 hours. We work on short notice, or plan months ahead. You can expect us to handle the details and stay in touch, so you have peace of mind and the freedom to tend to other matters of your team building event. Our aim is to exceed your expectations, and history shows we can.

Clients
About 80 percent of our team building business involves corporate clients, who prove that word of mouth is the greatest advertising. We also work with many government and non-profit groups; school districts, charities, and federal agencies, such as the FBI, U.S. Secret Service, and U.S. Special Forces.
Many of our team building clients are also winners of the J. D. Power & Associates Award — and J. D. Power & Associates itself is on our client list. Venture Up also has a long-standing track record working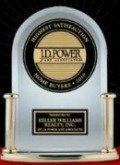 with Fortune 100 firms, and with people of all shapes, sizes, physical abilities and cultural backgrounds. Team Building groups range in sizes range from 8 to 1,000 or more. US Duns # 148821721
VENTURE UP Team Building
Palm Springs
619-955-6050
888-305-1065
Newsletter
5 Fun Facts about Palm Springs
The world's largest rotating tram ascends Chino Canyon, passing through several climate zones.
Palm Springs: It is illegal to walk a camel down Palm Canyon Drive between the hours of 4 and 6pm.
It is unlawful to let a dog pursue a bear or bobcat at anytime
The Palm Springs area has 124 golf courses.
Strategic Games is the most popular team building activity in Palm Springs.
Other Palm Springs Videos