Flagstaff Team Building Events
Gateway to the Grand Canyon, and Escapeway from the desert heat, Flagstaff is a day trip for most of our team building event clients. A straight-shot 2-hour drive north of Phoenix, Flagstaff appeals to Arizona firms and visiting out-of-state companies who forgo the desert for a day in the pines. Flagstaff enjoys five months of fair weather, with limited precipitation.
Venture Up began in Arizona in 1983, offering team programs and adventures in Arizona and abroad. Today we are the top provider of team building events in the United States.
Customer Service in the Pines
Venture Up staff return calls immediately and deliver proposals within 24 hours. We work on short notice, or plan months ahead. You can expect us to handle the details and stay in touch, so you have peace of mind and the freedom to tend to other matters of your team building event. Our aim is to exceed your expectations, and history shows we can.
Clients
About 80 percent of our team building business involves corporate clients, who prove that word of mouth is the greatest advertising. We also work with many government and non-profit groups; school districts, charities, and federal agencies, such as the FBI, U.S. Secret Service, and U.S. Special Forces.
Many of our team building clients are also winners of the J. D. Power & Associates Award — and J. D. Power & Associates itself is on our client list. Venture Up also has a long-standing track record working with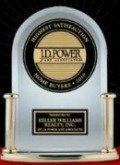 Fortune 100 firms, and with people of all shapes, sizes, physical abilities and cultural backgrounds. Team Building groups range in sizes range from 8 to 1,000 or more. US Duns # 148821721
Innovation
With a high percentage of our team building business generated from repeat clients and referrals, we are driven towards innovation. We're constantly developing new methods and programs to meet the ever-changing needs of our clients. In these changing times, team building activities are not a luxury, but an essential part of building a strong corporate culture.
Team Building Sites in Flagstaff
Programs are set up indoors and outside at any conference facility, meeting hall, park or wilderness area. Here are few of the hotels we work with:
Drury Inn & Suites
Little America
Hilton Garden Inn
Hampton Inn
Radisson
VENTURE UP Team Building
Flagstaff
4185 Wildcat Trail
Flagstaff, AZ 86001
928-225-2544
888-305-1065
7 Fun Facts about Flagstaff
Flagstaff, located at 7,000 feet elevation, is a training ground for world class athletes.
Lowell Observatory was established here in 1894.
Hotel Monte Vista is haunted.
The Arboretum in Flagstaff has the nation's highest altitude botanical research.
Little-known Walnut Canyon has ancient cliff dwellings built into canyon walls where the Sinagua people lived nearly a thousand years ago.
Venture Up has a summer retreat in the Flagstaff forest.
The Amazing Race is the most popular team building program in Flagstaff.