Cabo San Lucas Team Building Activities & Events
Los Cabos is the ideal, easy-to-reach destination for corporate meetings and interactive team building programs in Mexico.
A world of fun awaits in Cabo San Lucas for companies looking to engage employees and maximize the impact of their meetings. Venture Up of Mexico is affiliated with the American-based firm that began in Arizona in 1983. Today we offer fun effective team building programs for all abilities at conference destinations worldwide. In Los Cabos, you'll meet Kristian Sandoval, Venture Up's program director in Mexico, an industrial engineer who worked for Hewlett Packard for 5 years in Guadalajara before returning to his hometown of San Jose del Cabo. Kristian is your local connection to fun Strategic Games, Amazing Races, and team building combined with social responsibility.
Venture Up team building events are geared for all abilities. Having run thousands of groups, we are experts at promoting a positive forward-thinking mindset. Our success is based in the belief that team players must trust and rely on each other first; that personal and professional success are a function of open communication, accountability, process ownership and alignment; and that management strategies and vision are critical to drive decisions. Rallying team members around these ideals, we aim to help our clients drive long-term profitability, lift morale and improve corporate culture.
When your team meets Venture Up in Mexico, you not only enrich staff relationships, you may also leave a lasting mark on the local community if you are involved with our corporate social responsibility events to support area people in need. Venture Up offers more than 20 types of team building events in the Los Cabos area, including:
There is a sure-shot fun way to jump start your meeting and it begins with Venture Up. Our Strategic Games is a series of problem solving challenges, sequenced and customized with your objectives in mind to provide an interactive experience for all abilities and diverse backgrounds. High energy activities are based in communication and coaching styles, trust, flexible leadership, and how adult learners are often limited by goals and earlier successes. Players can expect to learn new ways to work together, and learn something new about their teammates who they may have just met, or may have known for years.
Hit the road… alley… sidewalk…trail… to adventure with Venture Up's fun and fast-paced Amazing FOOT race in downtown Cabo San Lucas.  Equipped with useful maps and a set of clues, and even hand held GPS units, team members use their collective resources to solve a series of puzzles that lead to unusual destinations and challenges.  In this "Amazing Race"-style event, each team solves clues leading them from one destination to the next as teams race to the finish. Venture Up's Amazing Race can begin and end at any location in the downtown area. Teams often finish at a local restaurant , bar or other place to grab a drink, relax and laugh about the race while waiting to find out who won.  
Beyond the surf and into the hills of Los Cabos, life isn't always a beach. Orphaned children and struggling single parent and impoverished families need help. Your team can provide food that can be stored over the long term. Can Creations is a fun, competitive event where companies buy can goods to ultimately donate to food banks and needy families. During the meeting, teams use the cans to create a variety of mosaics on the floor, or 3D sculptures, as directed by team leaders. When the game is up, the fun really begins and the ultimate winners are the shelters and organizations who  receive the 1000s of canned goods and those people they service.
Bike Building for kids in need is Venture Up's most popular program in the U.S.. Our corporate clients have donated more than 20,000 bikes to underserved children. Our reach to Mexico is a major step in our efforts to help not only children, but people who may use the bike as a major source for transportation.
Across the globe, thousands of children are born with Symbrachydactyly, a congenital condition in which hands are not fully developed. Recent advances in 3D printing have made affordable the creation of artificial hands to help children have full use of a hand, an experience and a tool that changes lives forever. Teams in this 3-hour project assemble the prosthetic hands which are distributed to impoverished kids in Mexico.
Team Building Sites: Venture Up sets up Team Building programs indoors or outdoors at any conference hotel, meeting hall, city park or corporate office in the Los Cabos area.
Customer Service Experts
Venture Up staff return calls immediately and deliver proposals usually within a few hours. We work on short notice, or plan months ahead. We can work directly with your company representative, or work with a Destination Management group or Incentive House who is planning your overall event.  You can expect us to handle the details and stay in touch, so you have peace of mind and the freedom to tend to other matters of your team building event. Our aim is to exceed your expectations, and history shows we can.
About 90 percent of our team building business involves corporate clients, who prove that word of mouth is the greatest advertising. We also work with government and non-profit groups; University MBA programs, charities, and federal agencies.
Many of our team building clients are also winners of the J. D. Power & Associates Award — and J. D. Power & Associates itself is on our client list. Venture Up also has a long-standing track record working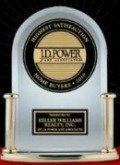 with Fortune 100 firms, and with people of all shapes, sizes, physical abilities and cultural backgrounds. Team Building groups range in sizes range from 8 to 1,000 or more. US Duns # 148821721
Innovation
Given that a high percentage of our team building business generated from repeat clients and referrals, we are driven towards innovation. We're on a non-stop course developing new methods and activities who rely on us to provide something different and new. In these changing times, team building activities are not considered a luxury but essential in making teams more effective and strengthening the corporate culture.
8 Fun Facts about Cabo San Lucas
The Arch rock formation, also known as Finisterra, is on the extreme southern tip of Baja California, and marks the spot where the Sea of Cortez meets the Pacific Ocean.
About every 4 to 7 years, a beach is visible around the Arch, and it is may be possible to walk under the arch. The last time the beach appeared was in 2016.
The most whale sightings occur during January through March, when the humpback and gray whales follow their migration path from Alaska to the warm waters of Baja California Sur.
Cabo Wabo Cantina is owned by Sammy Hagar of Van Halen.
The original Planet of the Apes (Charleston Heston), Jason and the Argonauts, Troy and parts of the Titanic were filmed in Los Cabos.
In June, 2012, Cabo San Lucas hosted the G20 Summit of world economic leaders.
There is a spot that features an underwater sand waterfall, where sand cascades down into a 1,200 foot canyon below. The dive is for advanced divers only and was first discovered by Jacques Cousteau.
Venture Up's program director in Mexcio, Kristian Sandoval is one of the few USA certified HydroFlyboard instructors in Mexico.
Phone:
(602)955-9100 USA / (554)162-5935 Mexico